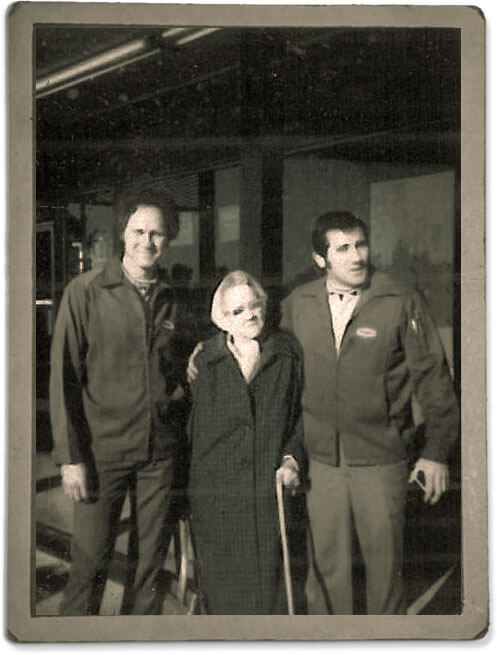 AA Auto Kirkland is a great repair shop located in Kirkland, Washington. Our team is made up of ASE-Certified technicians who take pride in what they do. We strive to provide Kirkland with the best automotive service around, and we believe that we truly make a difference in our community.
About the Shop
In 1971, Garry Price and Doug Pricedecided to form a business together. They were both interested in cars growing up, so they decided to open an auto repair shop in Kirkland, WA. They decided to call it Price Brothers Garage. It's hard to believe that, years later, this small venture would turn into a Kirkland institution.
In 1999, Garry bought out his brother Doug. Garry's son "Dougie" had been working at the shop and gas station since he was 5 years old. At that time, Garry noticed that Dougie was exceptional with the customers and really enjoyed working in the front of the shop. So since 2000, "Dougie" ran the office while the "Old Man" Garry ran the shop.